Weddings & Meetings > Vancouver Meeting Facility
Meeting Facilities
Amongst Vancouver hotels, the Wedgwood Hotel's facilities are ideal for small meetings and intimate events. There are two meeting rooms with a total of 1,289 square feet of space for your meetings, corporate and social events. The rooms have the soft ambiance of one's home, complete with the most up-to-date technology. These elegantly appointed rooms feature authentic tapestries, oil paintings, antiques and fireplaces.
Liaisons Room
1029 square feet. Features two back-lit windows with brocade draperies, and an original 16th
century fireplace. Beautiful antique wall sconces and French tapestries adorn the walls.
The room can accommodate a maximum of 66 people for a seated meal function, or 100 people
for a stand-up reception. Banquet style: 66 people in 6 rounds of 11 or 30 people in 5 half-rounds
of 6 people. Boardroom or classroom style: 30 people. Theatre Style: 65 people. U-shape: 23 people.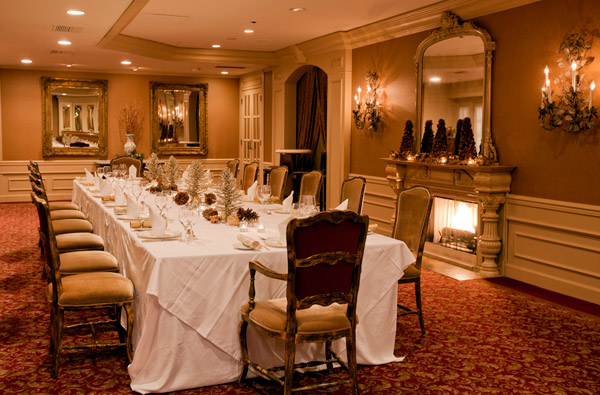 Library Room
260 square feet. Features club-like atmosphere with wood panels, rich fabrics and beautiful
French doors. The room can accommodate a maximum of 14 people, boardroom style.
Stand-up reception: up to 25 guests. Private dinners: up to 18 people on request.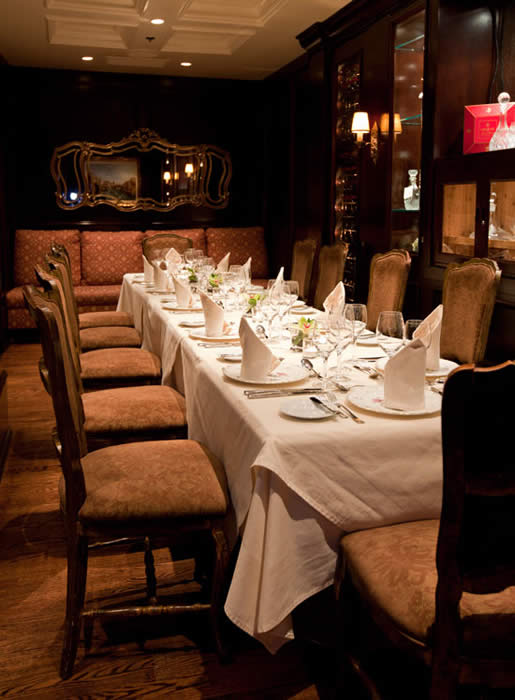 For more information about booking your wedding or meeting at the Wedgewood Hotel
in Downtown Vancouver, please contact:
Katie Cha
Catering Manager
catering@wedgewoodhotel.com or (604) 608-5303.