The Wedgewood Story > About Relais & Châteaux > Relais & Châteaux Club 5C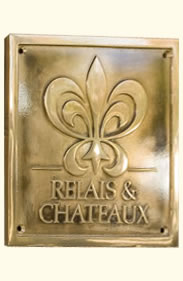 Relais & Châteaux Club 5C
As a member of Relais & Châteaux, which represents the world's finest collection of hotels and restaurants, we are pleased to introduce the exclusive Club 5C. The membership is complimentary and in order to qualify, guests are required to have stayed at the Wedgewood Hotel and/or other Relais & Châteaux properties for a minimum of 15 nights per year. This exclusive program will offer you VIP recognition and numerous privileges not only at the Wedgewood Hotel & Spa, but whenever you visit any Relais & Châteaux property around the world.
The Wedgewood Hotel Club 5C privileges include:
A warm welcome and VIP escort to your Guestroom by our Duty Manager
A box of Belgian chocolate truffles with a personal note from the owner of the Hotel upon arrival
Complimentary upgrade upon arrival, subject to availability
A Discovery Privilege Benefit of two tickets to the Vancouver Art Gallery
Advantages on Relais &

Châteaux

Gift Certificates and Packages
An International Relais & Châteaux Guide before its worldwide release
* Privileges vary for each individual Relais & Châteaux property
Thank you for your continuous support of our Hotel. We look forward to having the opportunity to welcome you to the Program!